32mm Yellow T Mini Ratchet Straps with S hooks
PRICE
USD1.28-USD4.28 PRICE :
Length(ft&m)
Length(ft&m) :
Model Nmuber:

WDCS011502

Length:

1m to 20m

Hooks:

S Hook

Delivery:

5-35 Days

B/S:

1500KGS/3300LBS

Size/width:

32mm/1-1/4inch
Description
WDCS011502 32mm Yellow T Mini Ratchet Straps with S hooks
---
Product Description
:
1. Great matel 32mm Yellow T ratchet buckle and seiko S hooks.
2. 100% polyester belt material.
3. Exquisite textile technology makes small ratchet straps more durable and more anti-exposure.
4. 1500kgs breaking strength and 750kgs work load limit makes it standing out of various of 1.5inch ratcheting straps.
5. We seiko built this product to make it easier to use , and the ratchet tie down is more agile and less jammed.
6. In addition to this special color , you can also customize any color you want.
7. We support you custom the Break strength & Length & Color & Assembles of mini ratchet straps,please tell us if you have any need !
---
Product view:
Best quailty ratcheting straps with any length webbing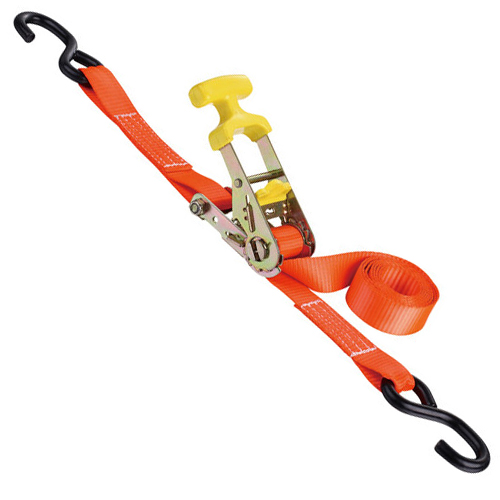 Firm Ratchet buckle and Double J hooks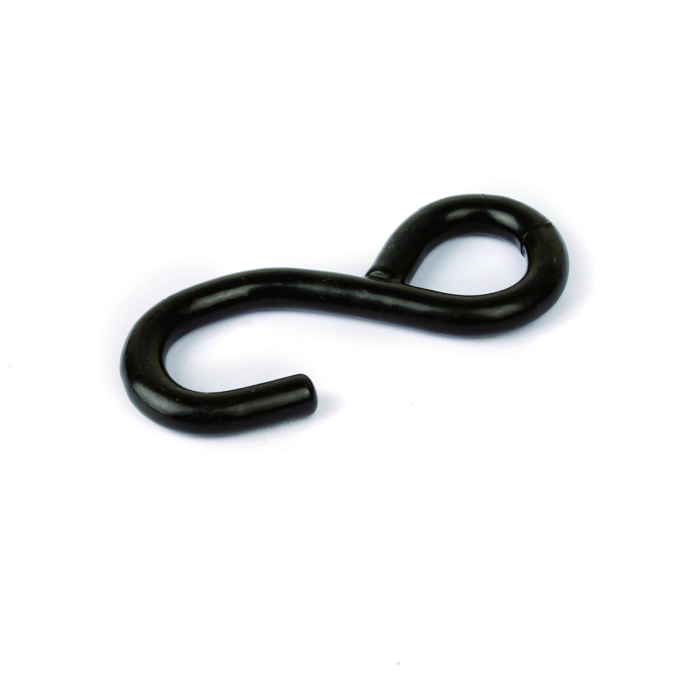 Choose any other webbing popular color for choose
Red,Yellow,Orange color is the most popular color around the world,because they are more eye-catching and have warnings funtions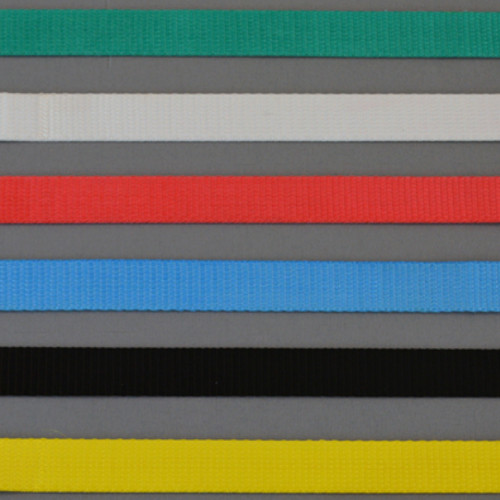 ---
You don't want this ratcht buckle & Hooks? Please look here !
You can also choose various kinds of Hooks & Ratchet buckles by refering to

Why we use 32mm small ratcheting cargo straps?
It's much lighter than conventional heavy duty ratchet tie down straps . Taking it with you when you travel out and putting it in a bag , it will not affect your travel expricence because it is small and light.Altough it is small,its work load limit have been able into hit many applications' requirment such as fixing goods,binding.If you use more ratchet tie down straps one time, you can also tie down some heavy duty application , because its work load can be transmit.You can even use them to fix 2 steel tubes by use more than 5 small ratchet straps. It's also a little simpler than heavy duty ratchet tie down in terms of process requirements which make it cost less than heavy duty ones.In the manner of storage as you know , little one can be better placed than big one.So what are you hesitating about?Come and buy Welldo Tools 1.5inch ratchet tie down straps !
---
Not only 32mm ratchet straps, but we can also produce & export various other kinds of ratchet straps.
Our fair photo:
Pictures shown here are only indicative and not exhaustive. Please contact to us and tell what you want,We can meet you needs.
Client manager:info@ratchetstrapsmanufacturer.com(Boreas Wong)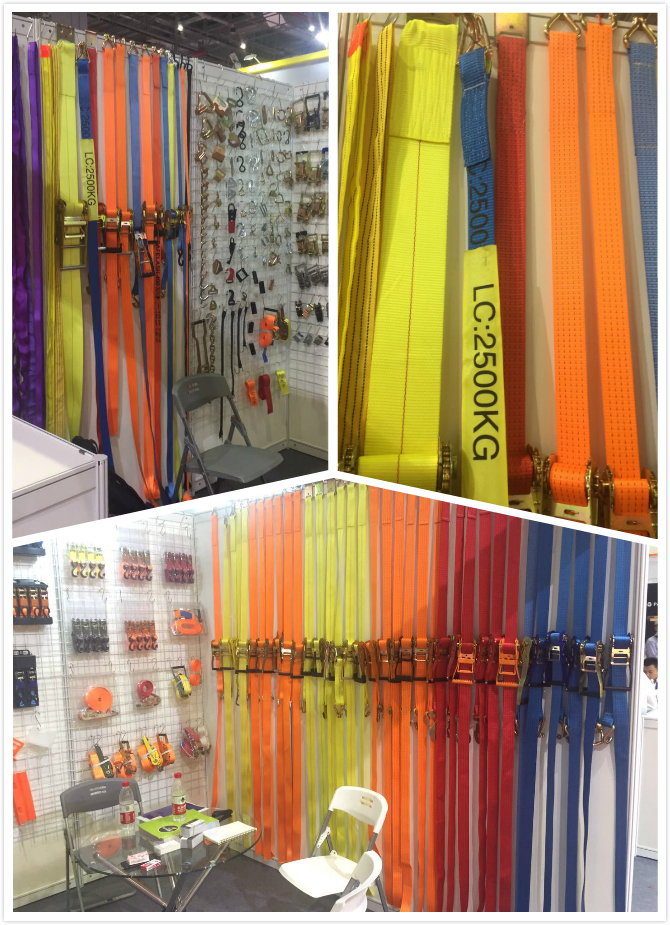 ---
Warning
1.Only use the no damaged Ratchet tie down strap, label can clearly indicates capacity.
2.Avoid being overloaded.
3.Do not tie the webbing sling
4.When using, please try to keep away from the sharp edges of fabric from abrasion or cutting.
5.Avoid twisting, twisted arrangement mini ratchet straps.
6.Do not place objects on the cargo straps , so as not to cause injury.
7.Do not use Ratchet webbing strap as a load lifting adjustment.
ANY QUESTION?