Buy Heavy Duty Ratchet Straps For Easy Loading
Views: 2225
Update date:Jun 20,2017

Jean
Sales Department
Straps are the basic need that play a pivotal role in making your work easy and provide you a number of added benefits. Ensuring perfect and durable packing of heavy machinery or a bundle of products or any kind of material is very much dependent on the straps you use. They should be perfect and strong enough to carry any weight in the right way and without making any possibility of damage. If you are looking for such straps or ropes to tie down the bundles or to ensure the safety of cargo, you need durable, premium quality and highly advanced cargo straps that are made of premium quality material and delivered worldwide by ensuring that they will work effectively and fulfill your requirement for them you are purchasing them.
Heavy duty ratchet straps are ideal to tie different packets of products and material in safe way. They are required for various industrial domains and delivered to customers worldwide. They come with easy release buckle and various added products for easy handling and tightening and releasing your loads in successful and easy ways. Are you looking for heavy duty ratchet straps and similar other products for commercial use or to tie anything to keep at home? What all you have to do is to find the right company or manufacturer that has been developing them.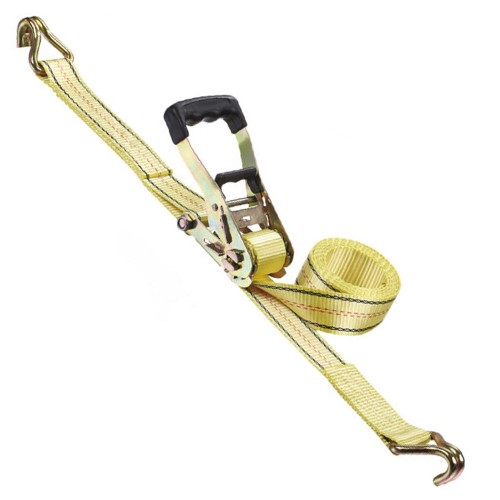 Choosing the best quality, durable and highly advanced heavy duty ratchet straps is easy and hassle-free now. For this, what you have to do is simply go online and search for the right store that is ideal for you. There are a number of renowned stores and companies that are bringing you a variety of straps at competitive prices; while they also offer you a gamut of added features and benefits. You will get competitive prices, easy return policy, same day dispatching, money back assurance and a lot more.
If you need these straps in bulk and at wholesale prices, then no other way can be better and more economical than going online and reaching the manufacturers directly. You can place your order from anywhere and anytime. Among some of the top manufacturers and suppliers that are bringing you such amazing straps, name of Ningbo Welldo Tools comes on the top. The leading company has carved a special niche within a very short span of time for bringing you a variety of straps. Their main motive is to bring you advanced and affordable heavy duty ratchet straps to customers worldwide.
So what you are waiting for, contact Ningbo Welldo Tools to get a new range of straps at discounted prices.