Customer Reviews of Heavy Duty Ratchet Straps
Views: 1540
Update date:Sep 22,2017
Jean
Sales Department
Some ratchet straps & tie downs which are perfect for heavy duty work, you can click here to find our heavy duty ratchet straps.It's used for safely hauling or transporting large items. Available in a range of colors and sizes (even extra-long 50' and 60' lengths), all are equipped with your choice of wire hooks, flat hooks, or chain anchor extensions.And you also can customized ratchet strap at WellDo Tools.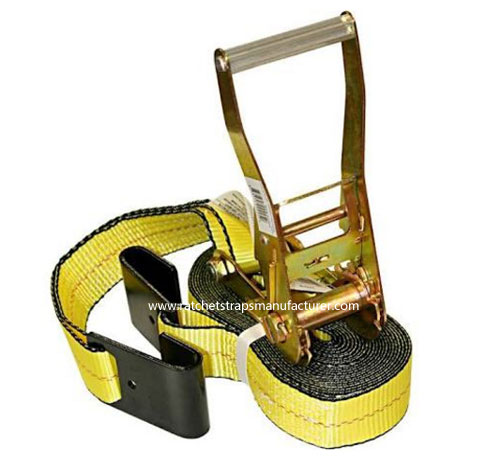 Today let's see some reviews of heavy duty ratchet straps. Hope the reviews helpful to you.
I feel comfortable using them for my classics
By Ted on May 13, 2017
Work well. I store them in my two car hauler. I feel comfortable using them for my classics.
Heavy duty but be aware of the length
By Leon on on June 25, 2017
Well,25' is a lot actually and I should have bought shorter on these but they held great, car didn't budge on the trailer. Ratcheting function good.
Heavy
By David on May 28, 2017
Very heavy and very long ratchet straps.
Surprised at the great quality of these straps for the price we paid
By Mike on March 10, 2017
Verified Purchase
The best price for the quality that I've seen! We have used these about a dozen times so far and they have worked flawlessly on every load we needed to strap down.And this is my first set of straps this large so it could be that I am just not used to a larger size ratchet but I don't think that's the case since 2 of the 4 seem to work better than the others.
Good
By Ivan on June 27, 2017
Very strong/durable, nice hooks. My complaint is that the ratcheting mechanism is a real pain to use. I tried lubing them a little to see if that would help but it hasn't. I have used many heavy duty ratchet straps, these ones can be a pain.
Solid and durable - great for securing a tree stand!
By Tom on January 19, 2016
These are incredibly durable heavy duty ratchet straps. I got these to help secure an unsteady tree stand for deer hunting. May be overkill, but I think the tree stand could stay up in a tornado now.The left over tie downs will be great if I ever need to haul anything.
Quality item
By Paul on October 26, 2017
Very heavy duty,used to tow my car to the racetrack and were very sturdy and strong.
Very heavy duty and large.
By Leonon on April 21, 2017
These are heavy duty and I would recommend getting them over any other strap. I can use them strapping down my tractor on my trailer or putting two on top of an upright refrigerator for travel.